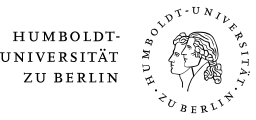 Gender Equality
Implementing equal opportunity standards

, the Math Department follows the
Furthermore, the research-oriented equal opportunity standards of the German Research Foundation (DFG) are implemented.
Women's representative of the Math Department
Mrs. Prof. Dr. Andrea Walther
Phone: (030) 2093-45333
Email: andrea.walther@math.hu-berlin.de
Room: RUD 25, 2.401
Department of Mathematics
---
+++ Due to the spread of the corona virus, it is not possible to hold the training sessions as face-to-face events until summer. Currently it is investigated whether  online training could be made available. Further information will follow as soon as possible. +++
News:
The family room, Johann von Neumann-Haus, RUD 25, is closed
Tuesday, March 31, 2020, 9:30 a.m. -17.00 p.m.
WINS-Training: Durchhalten: Herausfordernde Situationen souverän meistern und ein gestärktes Durchhaltevermögen aufbauen
WiNS summer school 2020. June 12.-15. Juni, Blossin Brandenburg
Licht, Materie und Leben:
Warum sehen wir, was wir sehen, und wie können wir es verstehen?
---
Further Infomation:
---