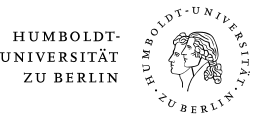 6th Berlin Workshop on Mathematical Finance for Young Researchers 2020
25 - 28 August 2020
The 6th Berlin Workshop on Mathematical Finance for Young Researchers provides a forum for PhD students, postdoctoral researchers, and young faculty members from all over the world to discuss their research in an informal atmosphere. Keynote lectures will be given by
There will be more than 20 contributed talks by young researchers and a poster session.
The workshop takes place at the Erwin-Schrödinger-Zentrum in Berlin Adlershof. Registration is required; the deadline for registration is May 1st, 2020.
Inquiries can be sent by e-mail.
We look forward to meeting you in Berlin.