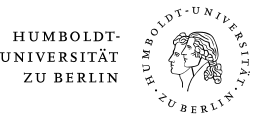 CALL FOR APPLICATIONS: 6th Berlin Workshop on Mathematical Finance for Young Researchers 2020
CANCELLED: 
due to our efforts to fight off the pandemic, this workshop must be cancelled. We are currently monitoring the situation. I hope to postpone it to 2021 and will post information here then. But at present, I am not able to give any further information.
On behalf of the organizers -  Dirk Becherer
25 - 28 August 2020
The 6th Berlin Workshop on Mathematical Finance for Young Researchers provides a forum for PhD students, postdoctoral researchers, and young faculty members from all over the world to discuss their research in an informal atmosphere.
We call for applications for contributed talks or posters by young researchers. Young PhD students and postdocs and i.p. female researchers are encouraged to apply.
Submission deadline for talks is May 20st, 2020. You will be informed about acceptance by June 15st or even before: We will accept a part of timely applications early on a rolling basis, so early application is encouraged!
All accepted young speakers will receive funding support by free accomodation in the center of Berlin 25/8-29/8 at the university guesthouse. In addition, partial support may be offered towards travel expenses.
We welcome contributions on a wide range of exciting subjects in mathematical finance and stochastic analysis or optimal control, like mean-field games, equilibria and model ambiguity, rough volatility, behavioral and robust finance, causal optimal transport, FBS(P)DEs, machine learning, mechanism design, market frictions, data science, systemic risk.  
Keynote talks 
Special invited talks will be presented by Ludovic Tangpi, Princeton University,
and Julio Backhoff from University Twente.
Closing lecture on Rough Volatility by Peter Friz, TU Berlin
The workshop is at Humboldt Universität zu Berlin in the Erwin-Schrödinger-Zentrum in Berlin Adlershof. To participate, registration is free but mandantory.
Registration
Location (how to get here, where to eat nearby)
Poster
Inquiries can be sent by e-mail to the organizers.
We look forward to welcome you in Berlin.